"Genuine poetry can communicate before it is understood."

T.S. Eliot

 1.11.2018
 LOVER PLEASE STAY

 She holds regret between her teeth
 like a thread of punishment
 she can't fit through a needle,
 and every time she tries to get rid of it,
 his face pricks the corner of her thoughts
and she starts all over again. 
---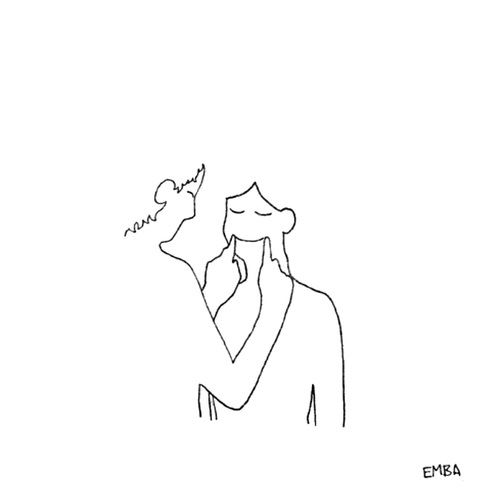 2.23.2018
 EQUIVOCATION

Her smile was tight,
 the kind where her lips scarcely covered her teeth
 with eyes wide open like a porcelain doll.
 But she was smiling
 and that was enough.
 (And she wondered if the world knew about the bloody truth
 that had pooled in her mouth from biting her tongue.) 
---

 3.30.2018
 THE EARLY DAYS OF WHAT COULD HAVE BEEN

She begins to realize an alternate reality existed
 in the space between his hand and her's.
 In another day and in another life,
 perhaps their fingers would have met –
 clasped tight around the constant utterance of
"what if" 
---

 12.04.2018
 HELLO AGAIN…

 A terrible kind of feeling is the kind without a name,
 the kind that comes without warning
 and steals words from unopened lips
 and grasps tight barely beating hearts
 so you are reminded of the broken shards that never healed.
  – they threaten to tear open your chest cavity and lay your soul bare. 
---